A Beach'n Concert recorded at Kailua Beach Park
Sunday August 21st, 1977
Bright Eye Band ~ 'Rock 'n' Roll Medley'
Bright Eye Band 'Rock 'n' Roll Medley' is also on Vimeo.
Chuck DeFrancis ~ 'Crawl The Past'
~ 'Water' ~
Chuck jamming 'You Got Me Running', by Jimmy Reed, with Rea Fox.
Chris Bovard played in The Blind Chitlin Kahunas.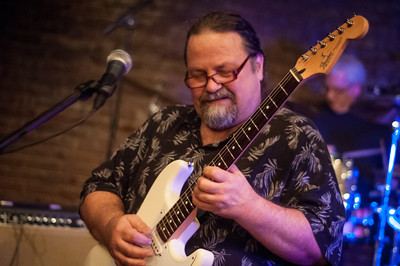 Heritage Guitars produced the Signature model Kahuna guitar in honor of Chris.
'Bovardius Funk' by Chris ~ on Guitars of Hawaii Today V.1

~ The Blind Chitlin Kahunas featuring Chris Bovard ~
Tribute to the Funk Brothers
'Watered Down Whiskey'
It's A Good Day for Godzilla ~ created by Allen Nichols.